Level 3 Disposable Mask
(Meets ASTM F2100-19 Level 3 Requirements)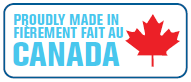 Features : 3 layers of protection, fluid repellent
Construction : Non-woven fabric, melt-blown fabric, ear-loop and metallic strip.
Grade : Medical
BFE: >98%
PFE: >98%
Flammability: Class 1
Synthetic Blood Penetration: 160mmHg
Colour : Blue
Mask Dimensions: 173mm x 93mm
1 Review
I love these masks! They are clearly thicker than the ASTM level 2 I've been using thus far and I've noticed these don't have a chemically smell. The only reason I'm giving it 4 stars is because they are really big, so be prepared to get those ear savers that wrap around the back of the head. I've also had to fold the bottom in order for it to fit, but once I do that they fit perfectly!